The international fair of Organic dyes and chemicals products for Textile was held this year in Shanghai , after being delayed 3 times due to the strict lockdown in the People's Republic of China.
Yorkshire booth located on the first line of pavillion 1 presented on large banners and illuminated screens the last development of the ranges of disperse dyes , acid dyes , reactive dyes and cationic dyes . A special screen presented the last textile auxiliaries launched in the market which met a large interest.
Important climate issues
Yorkshire thanks to important investments in the production line reduces his impact on the carbon footprint , optimizing processes . Nowadays, the impact of the energy cost pushes Yorkshire to reduce the use of oil , substituted by clean energies. This warranties a bright future to Yorkshire.
Yorkshire group as member of ETAD (Ecological and Toxicological Association of Dyes) is involved in the control of the application and respect of the most strict certifications as Oeko-tex, Blue Sign , ZDHC, Gots . Dr Guoliang Gong who is the president of ETAD Asia , Development and compliance director at Yorkshire Group, also Administrator of Yorkshire Farben GmbH is the guarantor of the permanent revision and their actualisation.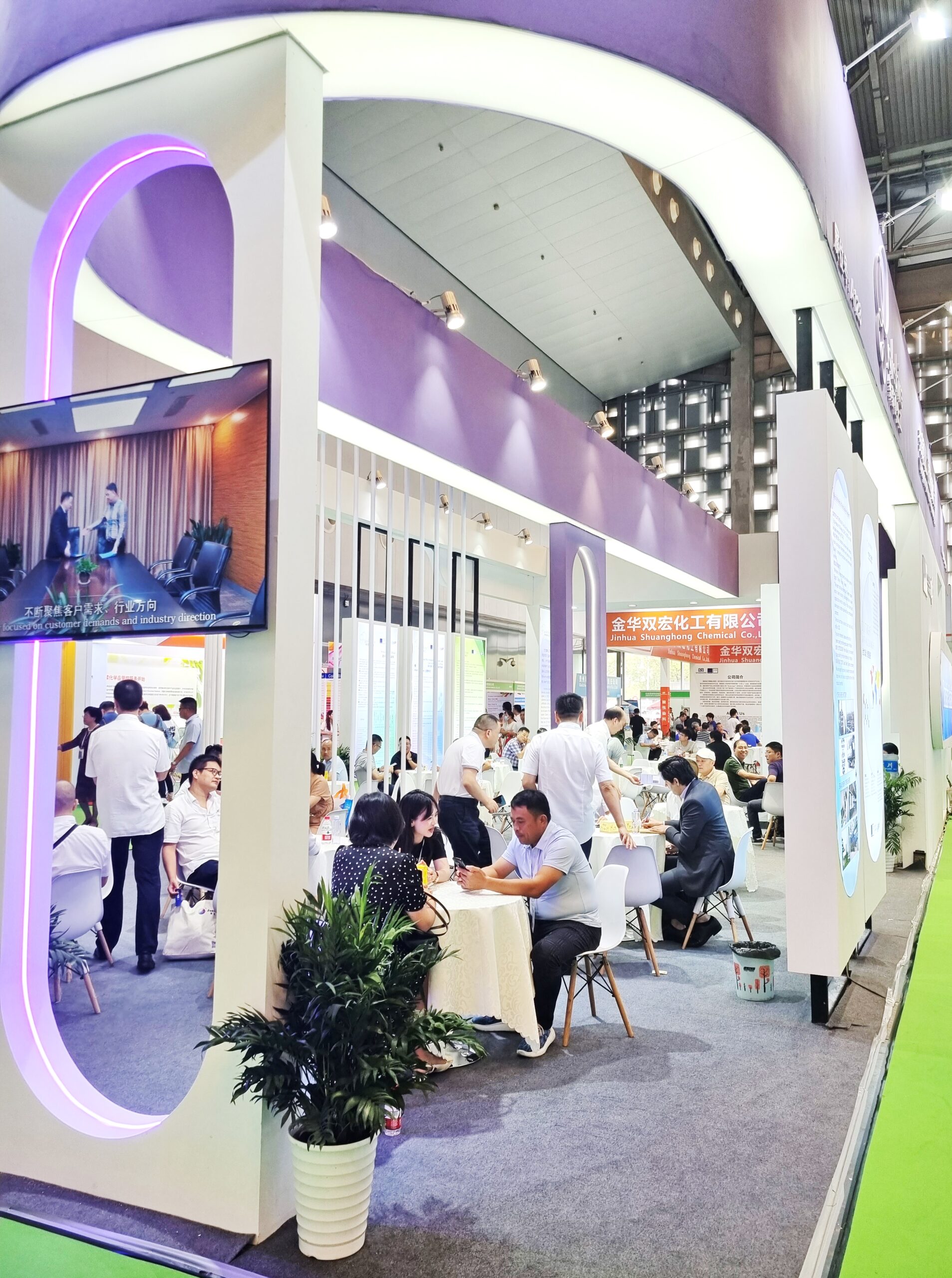 International audience and experts
Yorkshire booth was visited everyday from July 25 th to July 28th by hundreds of customers from the 5 continents , attended by 30 of our colleagues experts in dyeing , printing , finishing but also in dyes production , supply chain and customer service .
Ecology , respect of our environment, recycling processes are actually the main concerns of our customers. They met answers using our dyes where we offer compliance to Oekotex , Blue Sign, ZDHC and Gots certifications.
Mr Peter Ruan, main Administrator of Yorkshire confirms that our company maintains his compromise to deliver the quality requested by our customers and that improvement is always our motivation.
"We will answer to all your questions and comply with all of your requirements , I will supervise our teams to give you the highest level of service helped by our technical departments . " said Mr Ruan in front of representatives of worldwide leaders of the Textile industry.
We welcome you to come to visit us again next year for Interdye 2024 at the International fair of Shanghai.